Paghona Peggy Kerdo | Principal Solicitor

Peggy is an experienced and respected human rights lawyer, practicing mainly in immigration and refugee law, and workplace and industrial relations law. She also provides legal assistance and advice with wills and estate planning, probate, criminal law and family violence. Peggy is experienced in administrative law litigation at the Federal Circuit Court, Federal Court, Full Federal Court and High Court, and also appears at the Administrative Appeals Tribunal and at the Victorian Civil and Administrative  Tribunal.
Peggy is proud of her migrant background, her working class parents migrating to Australia from Greece in the early 1960s. Peggy works hard on behalf of marginalised and disadvantaged people and is passionate about service to the community.
She speaks English and Greek and is out and proud in the LGBTIQ+ community.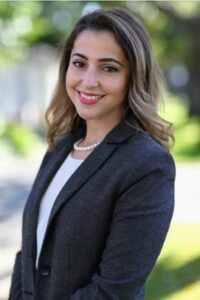 Hanan Ismail
Hanan Ismail | Solicitor
Hanan has degrees in law and psychological science and was admitted as an Australian Legal Practitioner of the Supreme Court of Victoria in 2016. She has experience in a wide range of legal matters including employment and workplace relations, wills and estate planning, criminal, family, and commercial law.
Hanan joined Kerdo Legal in September 2021 after deciding to pursue her true passion for migration law. She takes pride in assisting clients through all stages of their migration journey, from application, to appeal before the Administrative Appeals Tribunal and at judicial review before the Federal Court.
Hanan has many personal ties and connections to migrant communities, and understands the psychological stress experienced by clients during the migration process. With a background in psychology and counselling, she always aims to handle every matter with empathy and compassion whilst assisting clients to navigate through Australia's complex migration system.
Hanan is passionate about social justice and human rights, and significantly contributes to Kerdo Legal's pro bono program.
Hanan is also fluent in Arabic.
Claire Proctor | Social Media and Communications Manager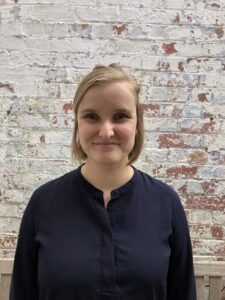 Claire Proctor
Claire is Kerdo Legal's Social Media and Communications Manager. Claire is a recent arrival to our firm, and brings to Kerdo Legal passion and functional business knowledge from her previous work in the social justice sector.
Claire has worked in multiple capacities with people seeking asylum and refugees, people with disabilities and community health, doing social media, advocacy and systems improvement. She is currently completing her Juris Doctor at Monash University, to add to her BComm. Claire is also responsible for Digital Marketing.